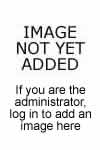 Help needed with Christian Aid!
Bucket collectors needed at Bristol Temple Meads from Monday 13th May until Friday 17th. Mostly needed during the rush hours between 4pm-6pm; even if you can only spare half an hour! It is a lot of fun and involves nothing more than holding a bucket and smiling.
If you are interested please contact Louise on 01454 415923.
Victoria Methodist Church 150th Anniversary Celebrations
begins March 11th 2013 - 30th June 2013
a variety of special events to mark the milestone culminating in a service in June.
for more information please click here.
Messy Church Event - rescheduled
The Messy Church training which was due to take place on 19th January at Victoria Methodist Church been re-arranged for Saturday 29th June so please put this date in your diaries. All deposits will remain on file in anticipation of this next date. Click here to download the booking form or call the Circuit office.
Musician/Organist required - Hanham Methodist Church
Click here for details about the position which includes contact details.